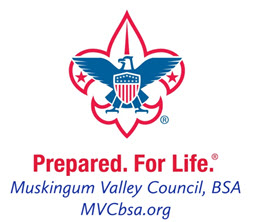 Registration Coming Soon!
Who: All BSA Packs
What: Knox Twilight Camp
Where: Floral Valley Community Center (850 Crestrose Dr, Howard, OH 43028)
When: June 12 – 16, 4:00 to 9:00 PM Daily. (Check-Ins Start at 3:30)
What to bring: Sack Lunch, Cub Scout 6 Essentials
Cost: $100 per youth, $10 per Adult (Adult discounts given based on Pack youth attendance)
---
Camp Director: Patrick Glasgow
– 740.485.8556 –
---
This year Arrowhead District is taking Scouts OFF TO THE RACES. We're going on an adventure as we run, drive, sled and fly towards the winners circle. This will be a fun and memorable week for everyone that attends.
Our Racers will get to participate in awesome events, crafts, and games during Scoutcraft, Handicraft, Nature, Shooting Sports, Field Sports and Aquatics! This camp will feature separate programs based on age. All youth participants MUST be registered Cub Scouts.
Scouts will be required to bring a Sack Lunch every evening for dinner. Please be on the lookout for the full Cubmaster / Den Leader guide coming later this February!
*Adults at Camp
Please keep in mind the following regulations must be followed at all times:
– Camp requires 1 adult for every 4 Cubs with a minimum of 2 adults per Pack/Den.
– If more than 2 youth from the same Pack are attending Camp, the Pack MUST provide adult
supervision at the ratio given above.
– Adults must have completed Youth Protection Training before arriving at camp.
– Tiger Cubs must have their Adult Partner with them at all times!