Reflecting on the Order of the Arrow Fall Ordeal at Muskingum Valley Scout Reservation: Embracing New Members and Fostering Growth
The recent Order of the Arrow Fall Ordeal at Muskingum Valley Scout Reservation was an event to remember, as it welcomed 13 new members into the fold of Netawatwees Lodge #424. With cheerful service, fellowship, and a sense of purpose, the weekend was a transformative experience for all involved.
Following the Ordeal, the Lodge wasted no time in gearing up for the future by holding its annual elections. This momentous occasion saw the election of new Lodge Officers, heralding a fresh chapter for the Order of the Arrow in the region.
Lodge Advisor, Ron Ashcraft, expressed his excitement for the new leadership team, stating, "New Lodge officers were elected, and we encourage the new members to consider running for officer positions in the coming year and within their local Chapters. We want to see them remain actively engaged in the Lodge and Chapter, and we look forward to witnessing their growth."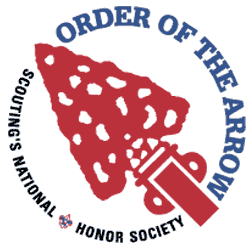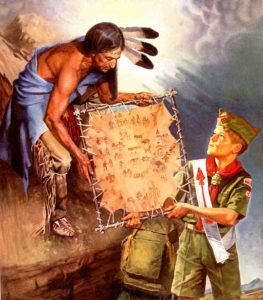 The event garnered the support of Muskingum Valley Council Scout Executive, Jared Smith, who shared his vision for the Order of the Arrow's future. Smith encouraged all members, past and present, to re-engage with the Order of the Arrow through active involvement in Scouting and the Order itself. He emphasized the importance of crystalizing the Scout habit of helpfulness into a lifelong purpose of leadership and cheerful service to others.
Lodge Vice Chief, JD Tracy, couldn't contain his enthusiasm for the Lodge's expansion. He expressed his delight in seeing new candidates join the ranks and eagerly anticipated their journey towards Brotherhood membership in the spring.
The Order of the Arrow Fall Ordeal not only strengthened the bonds of Brotherhood among seasoned members but also ushered in a wave of fresh energy and dedication with the induction of new members. Together, they continue to uphold the principles of Scouting, embracing the spirit of service and leadership that the OA is renowned for.
As we reflect on this enriching experience, we are reminded of the power of fellowship, service, and tradition in shaping the character of Scouts and Scouters alike. The Muskingum Valley Scout Reservation will forever hold the memories of this special event, and we eagerly look forward to witnessing the continued growth and impact of Netawatwees Lodge #424.
To all the participants, new and old, thank you for making this Order of the Arrow Fall Ordeal an unforgettable journey. As we embark on the next chapter, let's continue to thrive in the spirit of Scouting, leading lives of purpose, and serving others with a cheerful heart.
Yours in Brotherhood
#OrderOfTheArrow #FallOrdeal #NetawatweesLodge424 #ScoutingAdventure #InBrotherhoodWeThrive#WWW