Conquer Your Fears and Experience the Thrill: The 2023 PEAK Hocking Hills Rappelling Adventure
Are you ready to push your boundaries, conquer your fears, and experience an adrenaline rush like no other? The 2023 PEAK Hocking Hills Day Trip did just that for approximately 30 Scouts and Scouters from the Muskingum Valley Council and Simon Kenton Council. Nestled in the heart of Southeastern Ohio, this adventure was all about stepping to the edge, trusting yourself, and taking the plunge – quite literally!
Rappelling is not for the faint of heart. It's an exhilarating activity that involves descending down sheer cliffs using ropes and specialized equipment. It tests your courage, self-confidence, and trust in your gear. And for those who participated in this year's PEAK Hocking Hills Day Trip, it was an unforgettable experience.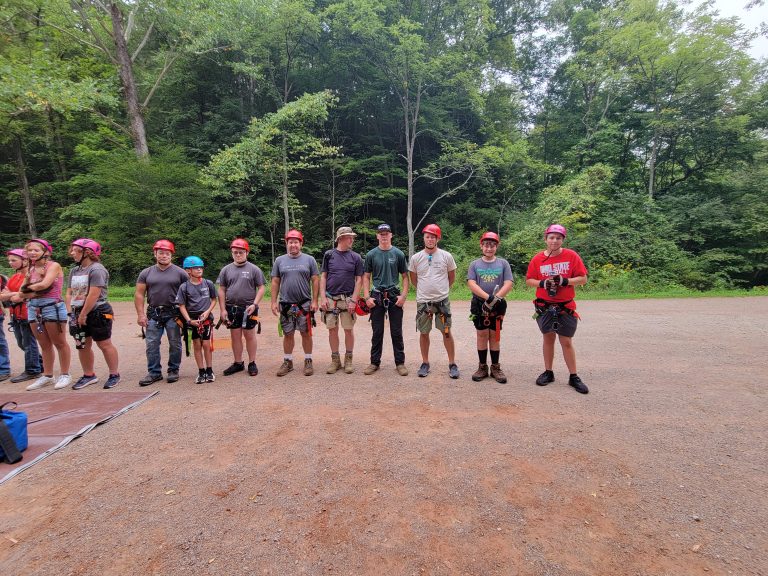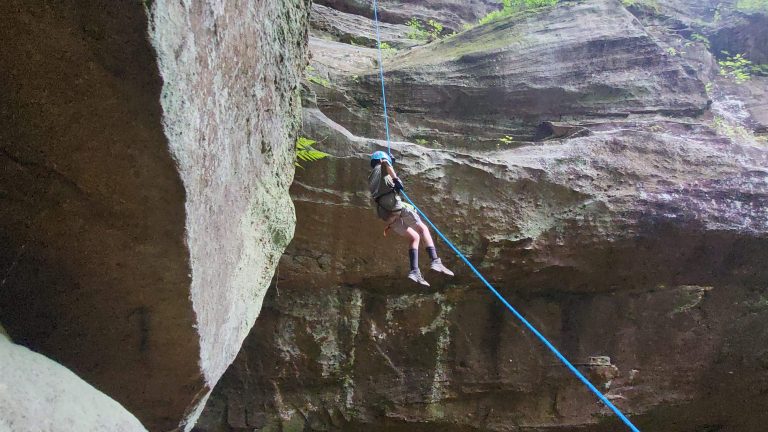 The Drops: From 20 Feet to 130 Feet
The adventure began with a 20-foot drop. This initial descent served as a warm-up, allowing everyone to get comfortable with the cliffs, their equipment, and their own abilities. It was the perfect way to ease into the excitement of rappelling.
But the real challenge awaited as participants faced two progressively higher drops – a heart-pounding 70-foot descent and an awe-inspiring 130-foot rappel. The 130-foot rappel spot, known as Big Spring, is a sight to behold when the waterfall is flowing. Although it wasn't flowing during this particular weekend, it's usually recognized as the tallest known waterfall in Ohio. Even without the cascading water, the view from this height was breathtaking.
A Chance to Experience the Thrill
If reading about this incredible rappelling adventure has you itching for your own adrenaline rush, you're in luck. You have the chance to join PEAK for another thrilling outing from October 27th to 29th, 2023. Here's the link to register: PEAK Hocking Hills Fall Trip. Don't miss out on this opportunity to conquer your fears and experience the joy of rappelling in the stunning Hocking Hills region.
And if the October date doesn't align with your schedule, don't worry. You can reach out to Jack Downs at jack.downs@scouting.org to schedule a rappelling event for your unit. Jack can also organize a Climbing Merit Badge weekend for your group at the Muskingum Valley Scout Reservation (MVSR). So, whether you're a seasoned rappeller or new to the thrill, there's an adventure waiting for you.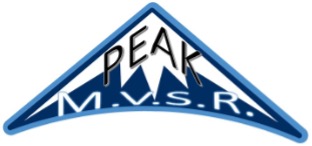 The 2023 PEAK Hocking Hills Day Trip was a true testament to the spirit of adventure and camaraderie that scouting fosters. It allowed Scouts and Scouters to challenge themselves, overcome fears, and create lasting memories in the breathtaking backdrop of Southeastern Ohio. So, if you're ready to step to the edge and take the plunge, mark your calendars for the next PEAK adventure – it's an experience you won't want to miss!