Strengthening Small Towns: Scouts and Rotary Club Team Up to Restore Wolf Run Park
In small towns across America, building strong communities and nurturing engaged youth is a fundamental priority. On a beautiful Saturday morning, September 30th, the tight-knit community of Mount Vernon, Ohio, witnessed the power of collaboration between Scouts and community leaders as they embarked on a project to restore the fishing pier and observation deck at Wolf Run Park. This heartwarming partnership between Scouts BSA Troop 339 and the Mount Vernon Rotary Club exemplifies the spirit of unity and commitment that can transform a town.
Building bridges between young Scouts and the community is an essential aspect of grooming tomorrow's leaders. It's about fostering a sense of responsibility, citizenship, and the values of service. These qualities were front and center when two remarkable Scouts from Troop 339, Aaron Y. and Isaac Y., eagerly stepped up to participate in this community project. Their actions demonstrated that service to others lies at the very core of Scouting and can have a profound impact on their community.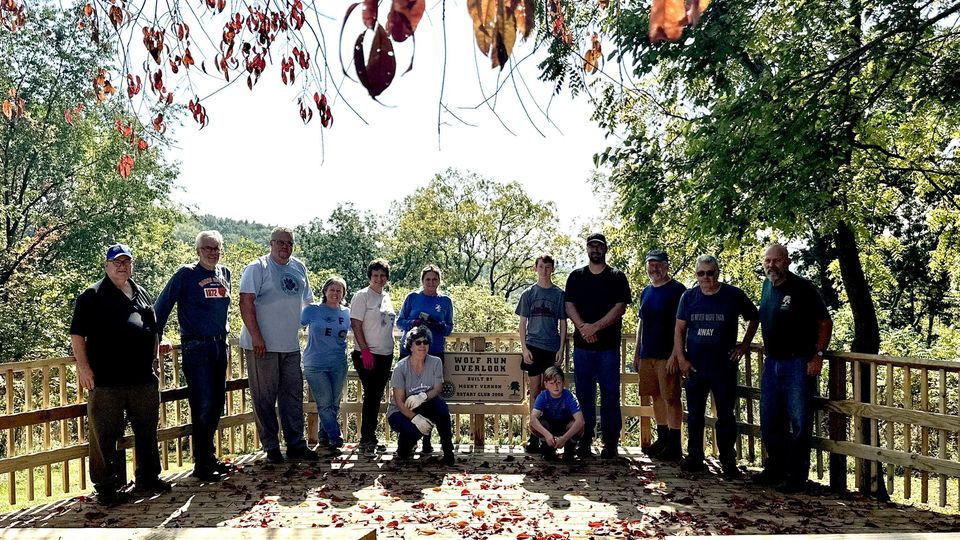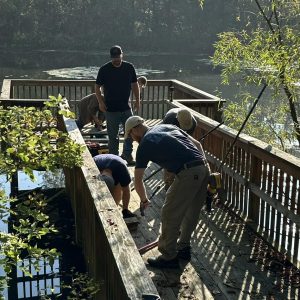 The project involved repairing the aging fishing pier and rebuilding the observation deck at Wolf Run Park. Aaron and Isaac, along with fellow Scouts and Rotarians, played a pivotal role in making this vision a reality. They tirelessly removed damaged boards, cleaned up litter along the waterfront, and meticulously worked on prying up screws and nails. Their dedication was inspiring, and it showcased the passion and commitment that young individuals can bring to a community project.
Jeff Derr, the Service Project Chair of the Mount Vernon Rotary Club, expressed his appreciation for the involvement of the Scouts, saying, "Seeing the youth of our Scouting Units contribute to public service projects is invigorating and reassuring that the mission of the Boy Scouts of America continues to thrive. These boys did an outstanding job with their efforts to improve important outdoor recreation areas of Knox County."
Paul McNeal, the President of the Mount Vernon Rotary Club, also extended his gratitude, recognizing the invaluable role played by both Rotarians and Scouts. He emphasized, "None of this would have been possible without your heartfelt commitment to Rotary and the betterment of the community. My appreciation for your willingness to volunteer for the project doesn't go unnoticed!"
The partnership between The Boy Scouts of America and the Mount Vernon Rotary Club serves as a shining example of how a small town's strength lies not only in its physical infrastructure but also in the dedication of its youth and community leaders. This collaboration not only restored a cherished recreational space but also instilled in young Scouts the values of service and community engagement.
As we reflect on this heartwarming story, we are reminded that the future of our communities depends on fostering the potential of our youth. When small towns come together to mentor and empower their young leaders, they set the stage for a brighter, more resilient future. The partnership between Troop 339 and the Mount Vernon Rotary Club exemplifies the true essence of community spirit, reminding us all of the remarkable things that can be achieved when we unite in a common cause.