Exploring the Heights: A Weekend of Adventure in Hocking Hills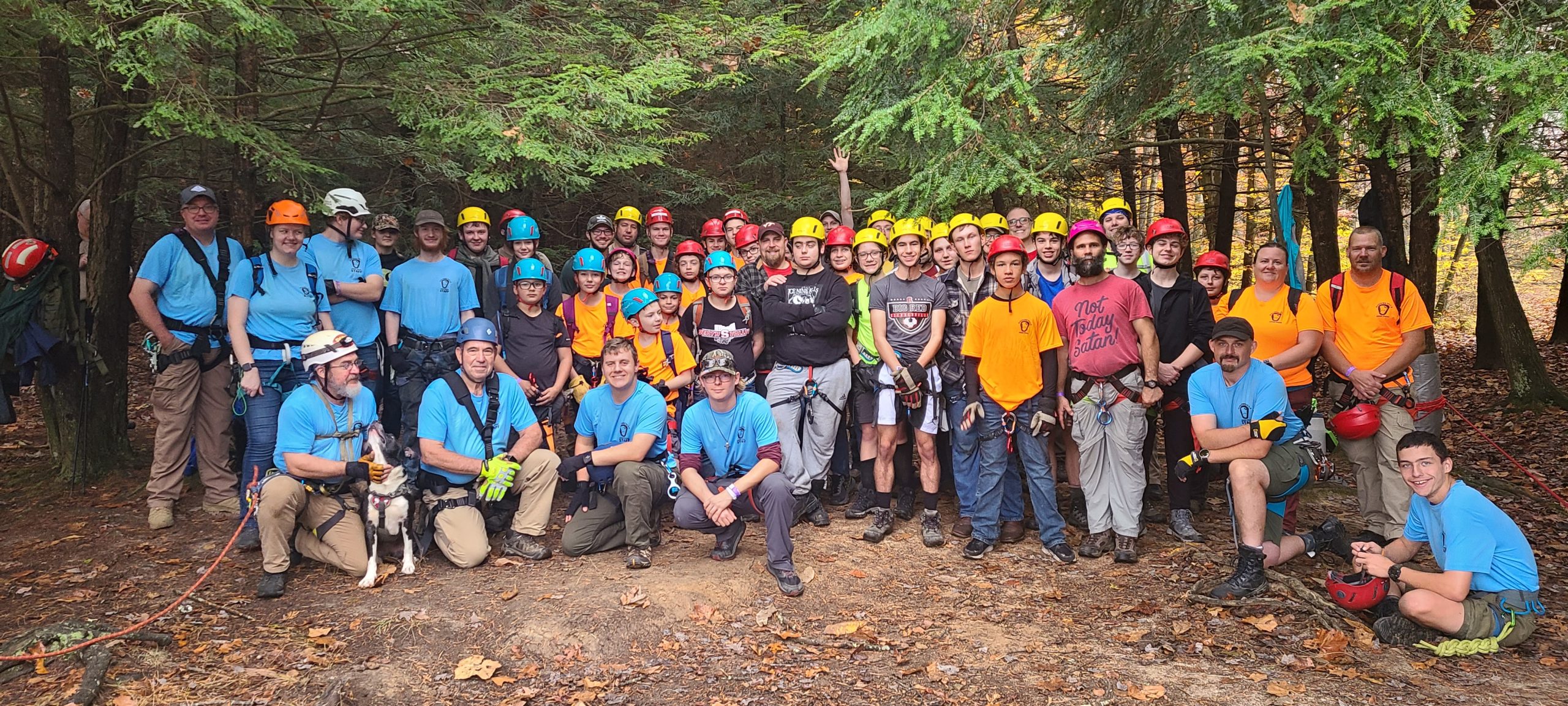 This past weekend, adventure-seekers and nature enthusiasts descended upon the stunning landscape of Hocking Hills for an unforgettable experience in the great outdoors. The setting was perfect, the energy was high, and the thrill of the rappel was a highlight that will be etched into memories for years to come.
The main event on Saturday saw Scouts bravely navigating their way down the magnificent Black Hand Sandstone cliffs. The day promised an array of rappels, varying in intensity and height, starting with shorter cliffs for warm-ups and culminating in the exhilarating 130-foot descent at Big Spring Hollow, where participants had the unique opportunity to rappel adjacent to a cascading waterfall.
Despite initial concerns about the weather, the elements held off, and the day unfolded beautifully. The Hocking Hills were resplendent with the vibrant hues of fall, complemented by a gentle mist that added an ethereal quality to the surroundings. Occasional sprinkles did little to deter the spirits of the intrepid rappellers.
The event witnessed a series of thrilling descents, including a 20-foot rappel, a 100-foot descent at Bent Tree, and the grand finale—a heart-pounding 130-foot rappel at Big Spring. Over 60 participants and staff embraced the challenge and exhilaration that the Hills had to offer, creating an atmosphere filled with camaraderie and shared adventure.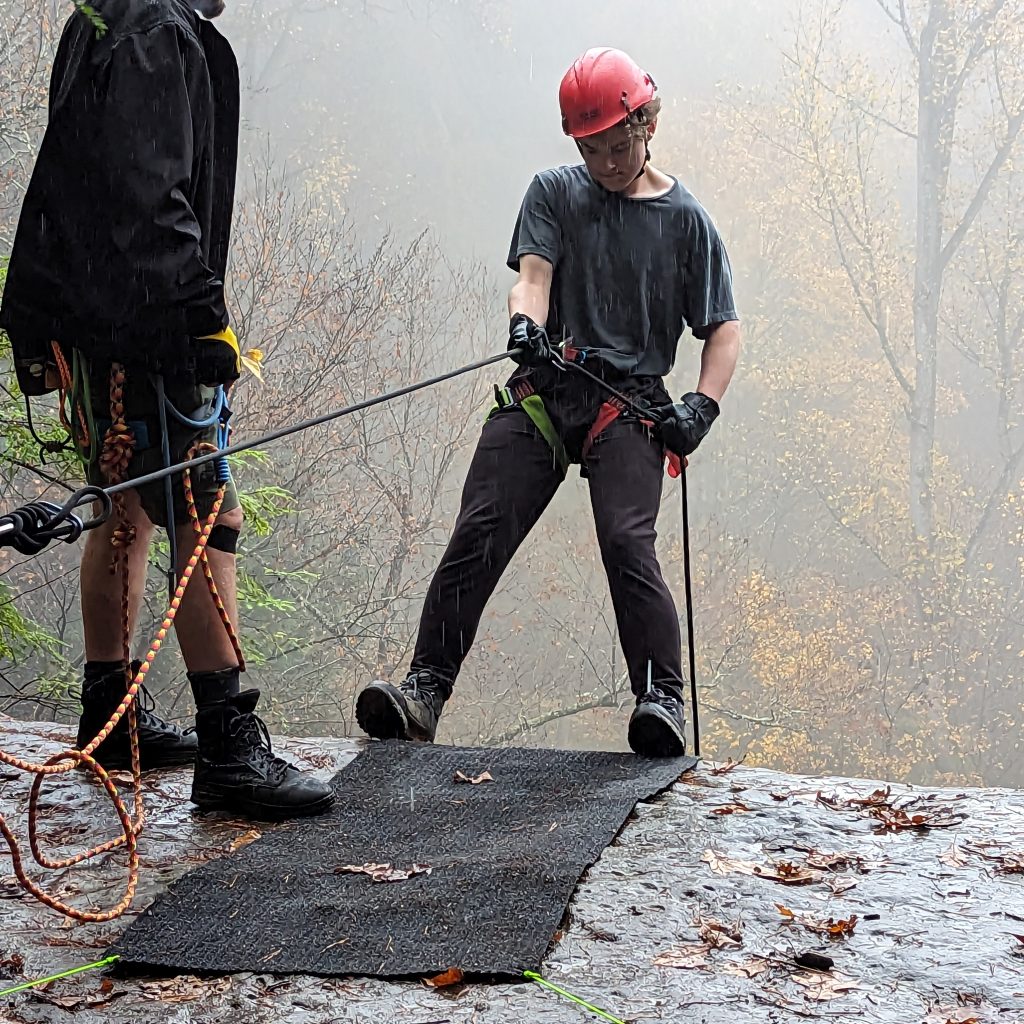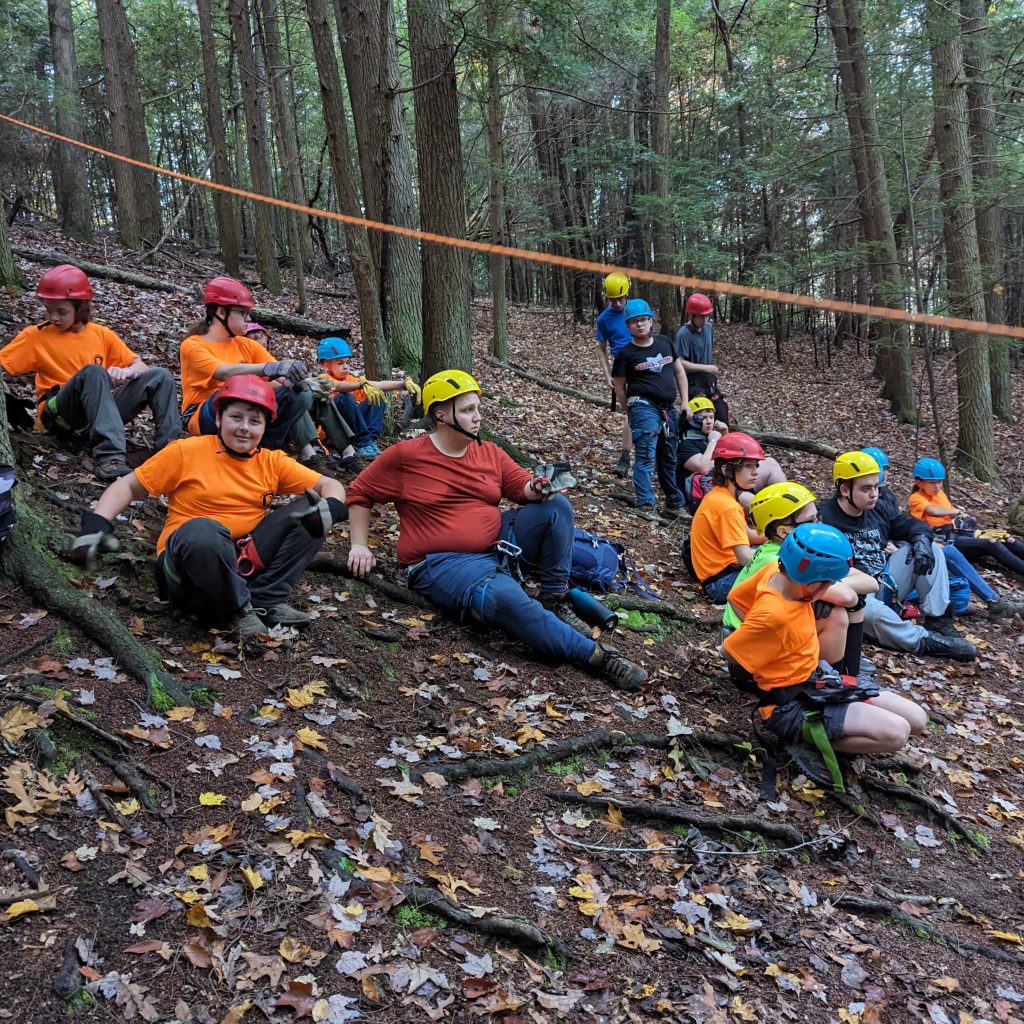 Reflecting on the event, a participant shared their thoughts: "Jack and his staff do a great job with the PEAK campout. I can't say enough about their expertise and patience." This sentiment encapsulates the dedication and skill of the organizers, ensuring that everyone felt safe and supported throughout the experience.
The allure of Hocking Hills extends beyond the thrill of the rappel; it's a place where nature's grandeur meets the adventurous spirit, offering a playground for exploration and an avenue for personal growth. As participants conquered the cliffs, they not only conquered their fears but also formed a deeper connection with the natural world.
As the event comes to a close, the memories created here will linger—a testament to the courage, teamwork, and the sheer thrill of stepping over the edge and descending into the stunning abyss of Hocking Hills.
The adventure might have paused for now, but the spirit of exploration and the camaraderie forged amid the cliffs will remain as an inspiration for future escapades and a testament to the power of conquering challenges in the heart of nature's majesty.