Silver Beaver Nominations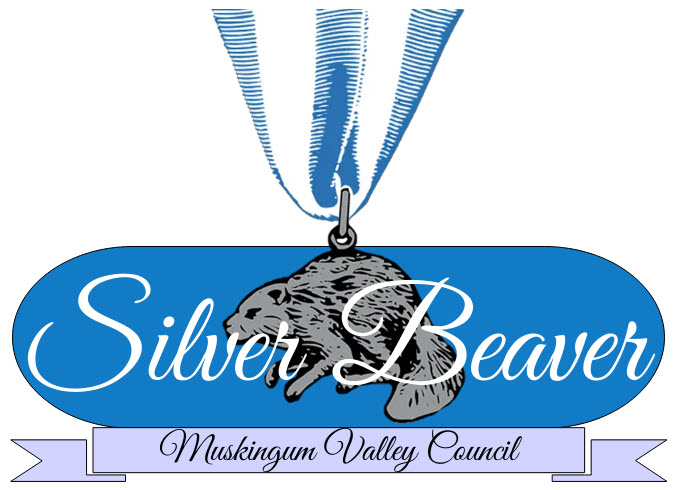 Getting Started
Identify Nominee(s).
The nominee must be registered volunteer with the MVC.
Youth Protection Training (YPT) must be current at the time of the award.
Average nominee tenure is 10 YEARS or longer according to: http://www.scoutingbsa.org/programs/BoyScouts/index.html
Look for nominees who have been active. For example:

"Jane Smith has always been helpful with the units and coordinating Scout events."
"Cub Master John Smith has been a dedicated CM for 10 years and has helped new CMs learn and grow."
John Doe has been a leader in a District that has continually met its membership, advancement, and financial goals.

Read Instructions carefully on the nominations form: https://filestore.scouting.org/filestore/pdf/92-103.pdf
Past nominees(s) must be re-nominated to be considered again.
Start early as the deadline for submission is Sunday, December 3, 2023.
After December 3, 2023, additional information will not be accepted unless requested by the committee chair.
Plan to address all three areas in the nomination.

Record of SERVICE in the BSA.
Standing in the Community exclusive of Scouting.
Noteworthy service of exceptional character to youth.
(Feel free to attach extra pages to provide all relevant information).

Submittals are to be sent or delivered (USPS, UPS, FedEx or Email) to:
Frank O'Hare
Silver Beaver Award Chair
Muskingum Valley Council, BSA
584 Grand Ridge Dr.
Howard, OH 43028
PDF Electronic Submittals can be submitted via Email to:
Where to obtain information
Write-ups from previous awards
Nominee's family for Scouting involvement and outside of Scouting involvement
Employer, past employer and co-workers
Church, Synagogue, Mosque, etc.
Personal knowledge of the nominee.
What to Include if possible:
Positions held including period of service and Unit and/or District or Council.
Significant training completed.
Previous awards and recognitions.
Leadership roles in Scouting events/activities.
Comments on significant contributions to Scouting and their Community.
Cover letters or letters of recommendation are not required but will be read by the Silver Beaver Committee members to assist in their decisions.
A photograph of the nominee is recommended to assist the committee in recognition.
One PDF file is appreciated for the nominations documents.
After submission
An email or text receipt will be sent to the person submitting the nomination within 48 hours.
The nomination will be date stamped to mark receipt.
Nominations are placed in file folder for review by committee members.
Nominations will be summarized.
The nominations Committee will meet and review the nominations.
Recommendations will be sent to MVC Key 3.
Final Tips
Re-read the instruction, and the rules and regulations.
Cover all areas of the nomination.
Be Concise.
Add extra pages if necessary to include all relevant information.
Contact Frank O'Hare with questions: Email: fohare@columbus.rr.com or text: 614-506-1068.
Start early and submit by the deadline of December 3, 2023.
Nominations are confidential and retained by the Silver Beaver Committee.
Nominee should not be notified of their nomination.