In Memory Of William Russel Shriver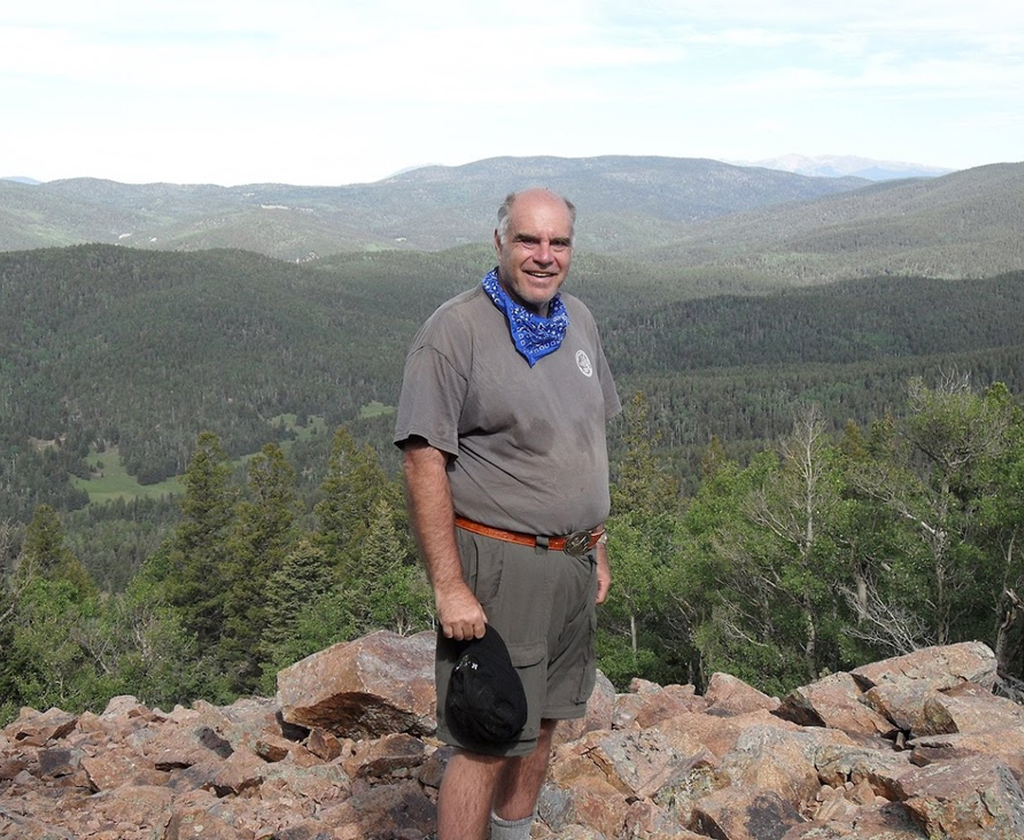 Please join us for the memorial service Saturday, July 15th, 2023 at 2pm. The service will be held at First Presbyterian Church in Mount Vernon. Reception to follow service in Fellowship Hall.
For those that are not able to join us in person, the service will be livestreamed and available for replay on the church's Facebook page, found here.
William R. Shriver, age 72, of Mount Vernon, Ohio, passed away on Saturday, July 8th, 2023, at Philmont Scout Ranch in New Mexico. He was born on August 15th, 1950 to the late William and Olive Shriver.
Bill was a graduate of Euclid High School, received his B.A. in History at the College of Wooster and an M.A. in Russian History from University of Chicago. He taught American and World History in the Mount Vernon City School District for 36 years, retiring in 2010. Bill was also a strong advocate for educators and served in many local, district, and state organizations including Mount Vernon Education Association (MVEA), North Central Ohio Education Association (NCEOA) and the Ohio Education Association (OEA). He was also appointed to serve on the Board of Examiners for the National Council for Accreditation of Teacher Education (NCATE) and also served as the Chair of the Ohio Educator Standards Board. Upon his retirement from Mount Vernon City Schools, Bill was a supervisor of student teachers at Mount Vernon Nazarene University.
Scouting was a lifelong passion for Bill both as a scout and a leader. He was a member of Troop 322 in Euclid, Ohio where he received his Eagle Scout Award. Bill worked 9 summers at Philmont Scout Ranch from 1968-1976 as a Ranger, Training Ranger, Deputy Chief Ranger, Camp Director (Sawmill, Baldy Town, Cimarroncito, and Beaubien), and as a Sector Director. Locally, he served as Scoutmaster of Troop 339 and was the immediate past president of the Muskingum Valley Council. He recently received his 40 years of service pin from the Boy Scouts of America (BSA).
As a faithful member of First Presbyterian Church in Mount Vernon, Bill was an Elder, served several terms on the Board of Session and was currently serving as Church Treasurer at the time of his passing.
Bill will be deeply missed by his wife Karen, with whom he just celebrated 36 years of marriage; daughter Lauren Shriver of Columbus, OH; son Matthew Shriver of Phoenix, AZ; sister Karen of Cambodia; two nieces and five nephews.
In lieu of flowers the family requests donations be made to:
Checks can be made out to:
First Presbyterian Church
(Indicate Troop 339 William Shriver memorial in the memo)
Please mail checks to:
First Presbyterian Church
106 North Gay Street
Mt. Vernon, OH 43050
Checks can be made out to:
Philmont Scout Ranch
Attn: memorial donation in memory of Bill Shriver
Please mail checks to:
Philmont Scout Ranch
17 Deer Run Road
Cimarron, NM 87714
Or call Tina Archuleta at 575-376-1126 to make a donation by credit card.
A private burial service will be held at a later date.