Inaugural Netawatwees Trade-O-Ree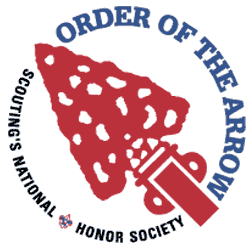 Add Your Heading Text Here
SEPTEMBER 14th, 2024
8am – 4pm
Muskingum Valley Scout Reservation
16905 CR 271, Coshocton, OH 43812
Whether you're new to patch trading, or you've been doing it most of your life, join us at Muskingum Valley Scout Reservation for Netawatwees Lodge 424's Inaugural Netawatwees Trade-O-Ree! 
If you would like to set up a table(s), please register at $20 a table. A trader's registration will include a Special Edition Trade-O-Ree Lodge Flap.
Admission into the Netawatwees Trade-O-Ree is FREE! If you would like to purchase a Trade-O-Ree Lodge Flap, they will be $5 at the door.
Concessions will be available all day. All proceeds go right back into the Lodge.
Starting at 5pm, we will be holding our Vigil Fellowship and Dinner, followed by the start of the Vigil Ceremony. We would like to invite all Vigil members to stick around after the Trade-O-Ree and join us for our Vigil Fellowship. If you decide to stick around, please register for the Vigil Weekend separately.