NST9467-23 course finishes up the second weekend strong!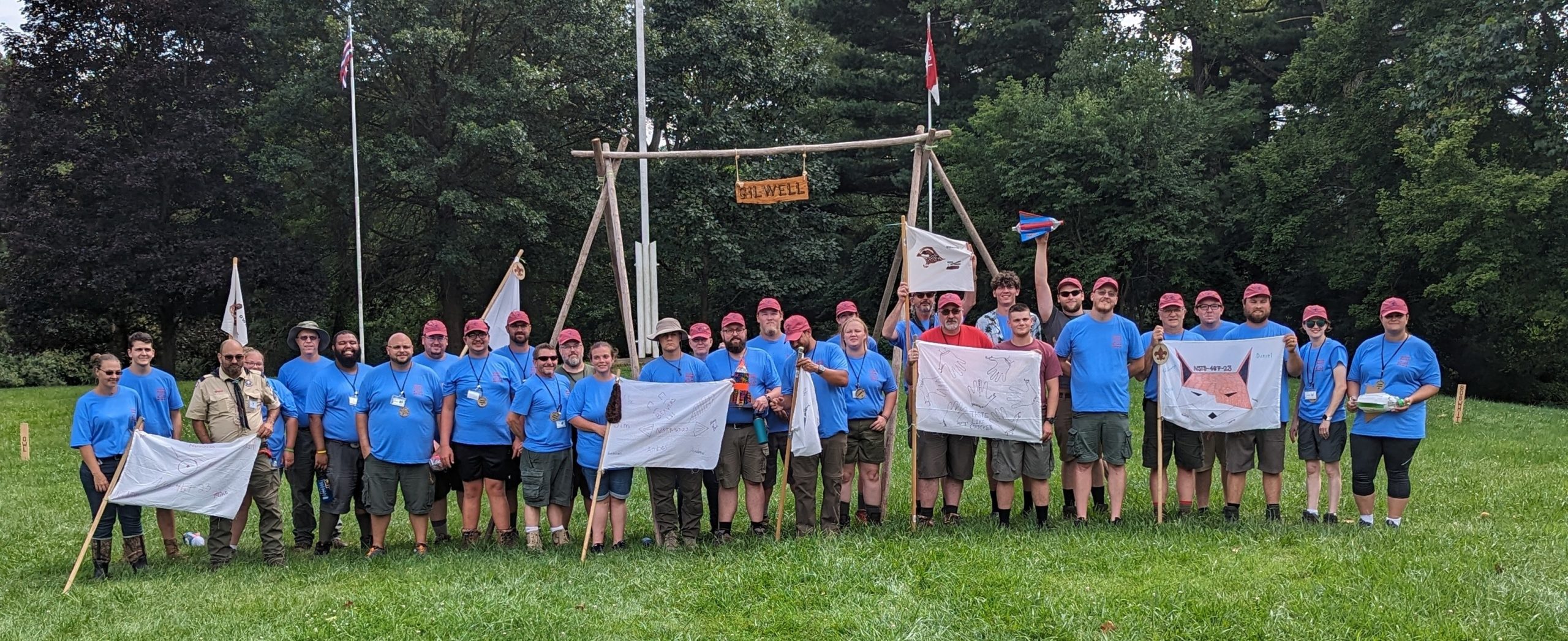 Scoutmaster Matt Winland and his staff finished a successful Wood Badge course held at Muskingum Valley Scout Reservation. 31 Adult Scouters took the course will have 18 months to complete their ticket. 
Matt Winland lead the participants as the Scoutmaster of Troop 1 in a full scouting experience. He wanted to tell the Scouts in a final message that "we hope that you remember all of the skills that you have. Utilize the toolbox in order to reach your goals and help work your ticket." 
Many different tools are referenced throughout the course. Those tools are representations of each of the ideals presented during Wood Badge. These tools were presented through various presentations and team building activities.
Now the participants have all finished the course, they set out to complete their ticket. A scouter from the course vowed a "Special thanks to Course Director Matt Winland and all his staff for making this journey unforgettable. Wood Badge isn't just a training course; it's a transformative journey that brings together Scouters from diverse backgrounds, all sharing a passion for Scouting. The bonds we formed and the lessons we learned will stay with us for a lifetime. Let's keep the spirit of Wood Badge alive in our hearts as we continue our Scouting adventures."
Muskingum Valley Council is planning for the next course in Fall 2025.